Freelancer of the Month June 2014 – Mary McCauley
0
Our Freelancer of the Month for June 2014 is Mary McCauley, a proofreader and copy-editor based in Co. Wexford, Ireland. 
Hi Mary! Firstly, please can you tell us a bit about the nature of your business?
I'm a copy-editor and proofreader. My main clients are independent authors (fiction and mind-body-spirit), state agencies and businesses. Most of my clients are from Ireland and the UK, but I've also worked with authors and academics from continental Europe, China and the US.
Tell us about your journey to becoming a freelancer.
I'm relatively new to publishing! I spent fifteen years in research, administrative and supervisory roles in the state sector (aviation and local authority) in Ireland, and report writing and editing were skills I had picked up along the way. In 2008, while serving on a local community centre fundraising committee, several of us agreed to produce and sell a booklet on the history of our local national school so as to raise money for the centre. The 'booklet' grew into a 380-page hardback book on the history of our parish, and Booker-prize winning author Roddy Doyle, whose grandfather grew up in our village, agreed to write the foreword. Though I researched and wrote very little in the book, as editorial secretary I was heavily involved in project managing, editing and proofreading it. A friend on the committee, who knew I had dabbled in creative writing for a long time, suggested I consider doing some editing and proofreading training. She sowed the original seed – I blame her for all of this!
Around that time, I went on a weekend writing workshop with the brilliant Irish writer Claire Keegan. She slashed through my short story with a red felt pen, and I was devastated and left raw after the experience (of course, in hindsight, nearly everything she wrote was true!). However, she told me that my manuscript was the only one correctly formatted and that I was good at giving fellow workshop writers feedback on their stories. Looking back it all seems very clear now, but at the time it was a massive step for me to enrol on the Publishing Training Centre proofreading course. In 2012, while on a short career break following maternity leave, I established my business. Once the career break ended I took the plunge, resigned from my secure state sector job and haven't looked back since!
What do you enjoy most about running your own business?
I love the fact that I have sole authority over decisions relating to the business. If I want to change some aspect of my business I don't have to go through a long chain of command in order for a decision to be reached and implemented. As a solo freelancer I have to stand up and be counted – there's no one to hide behind. That can be scary sometimes but hugely satisfying. Running my own business involves incredibly hard work and the hours are long, but I like that I can manage my own schedule. I don't need anyone's permission to take a few hours off for an appointment, for example – I just get up a few hours earlier on the day in question.
What are the downsides to working for yourself, if any, and how do you overcome them?
As I work from home, separating home life from work life is sometimes very challenging. I've learned to keep at least one full day a week completely work free. I also turn off my mobile phone at around 7 p.m. each evening to avoid the temptation to keep checking emails and messages. I recently discovered the Cold Turkey software that allows you to block certain websites and applications on your computer for as long as you schedule it to – I'm planning to block access to my email and social media accounts for the duration of our annual summer holiday!
How do you go about promoting your business/finding clients?
I find networking important and I have invested a lot of time in my website and social media accounts. The majority of my business has come from referrals and repeat clients. In the early days I sent a few targeted cold-letters to Irish publishers and received some replies to say my details had been added to their databases. To date I've been too busy with current clients to send any further letters, but it's still on my marketing to-do list! I advertise in the Association of Freelance Editors, Proofreaders and Indexers (AFEPI) member directory and on the Find a Proofreader website. I recently upgraded to member of the SfEP – I haven't yet taken a listing in its directory, but I plan to.
Have any particular developments occurred within your business sector that have affected the way you work or the way in which you are taking your business forward?
The rise of the self-publishing sector has brought me a lot of business and I'm following its progress and evolution with the utmost interest.
What is your most treasured work-related possession?
My reference library – I'd be lost without it! I especially love the look and feel of one of my first purchases, New Hart's Rules, complete with all my page markers. An equal treasure is the view of our front garden from my desk. Over the course of the year I watch nature present her best and worst – stopping to stare at the greenery and ever-changing sky can eliminate stress or indecision regarding some tricky syntax. Every editor should have a good view!
What's your favourite book?
The Lord of the Rings is my all-time favourite but my current favourite is Donal Ryan's The Thing About December. Its main character, Johnsey, haunted me for weeks after I'd finished it. I also loved the story behind Ryan's route to publication. His first published novel was rejected 47 times before Sarah Davis-Goff, then an intern at Lilliput Press in Dublin and now CEO of Tramp Press, picked it off the slush pile and championed its worth.
Have you got any advice for aspiring freelancers?
Strive to offer excellent customer service. Your clients are more likely to rebook your services if you are pleasant to deal with, meet deadlines and offer an exceptional service. Also, don't give up at the early hurdles. When you're having a bad day remember to tell yourself that it will not last forever. If you have a day (or two or three …) when your inbox is empty, your phone isn't ringing and your schedule is empty, hang in there and remind yourself that it won't last. Your next project is on the way and in the meantime there are a million things you can be doing to promote your business while you're waiting! Work hard – a good dose of luck helps, but as the saying goes, the harder you work the luckier you get!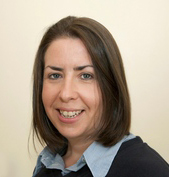 Mary McCauley is a freelance proofreader and copy-editor based in Co. Wexford, Ireland. Her website is www.marymccauleyproofreading.com and her Find a Proofreader listing can be viewed here.
30/06/2014 | Admin