Listed in Find UK Proofreaders & Editors - browse our directory!
25 Beech Avenue, Newton Mearns, Glasgow G77 5PP
7850294427
---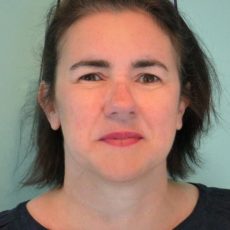 Words are my passion; I treat them with care and would love to help you get your message across. I am a native British English speaker and have an Honours Degree in English Literature and Language from the University of Glasgow, with Post Graduates in Librarianship and Teaching in Further Education.
I have industry-recognised qualifications in proofreading from the SFEP (now CIEP) and the Publishing Training Centre (Merit in Basic Proofreading, Essential Copy-editing). I am an intermediate member of the CIEP and abide by their code of practice.
I have many years of experience in education, particularly Adult Literacies. I am a keen short story writer, novelist and self-publisher. I have gained experience in editing/critiquing within the G2 Writers' Group (including work by Gail Honeyman, Maggie Ritchie and Kevin Scott).
I have experience in working in local government, education and in retail. I combine my love of words with my desire to help people get their message across.
I have a working knowledge of the terminology of, and experience in:
• Education/Pedagogy
• Creative writing
• Psychology
• Business
• Librarianship
• Retail
• E-publishing
• Public Sector
• Scots Language and dialects.
• Construction trades
I will provide a high quality proofreading service, checking and correcting (using tracked changes):
spelling
grammar
punctuation
consistency.
I will give notes on improving clarity and flow.
I can produce a style sheet for your work if none is provided.
I use UK English and am a native English speaker with an honours degree in English with Psychology.
I will need your text in MS Word (or compatible), your project requirements and a house style sheet (if you have one).