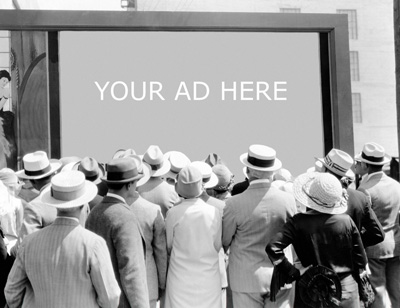 This page discusses our advertising options for freelancers. As a niche business directory aimed at freelancers who work with words, Find a Proofreader is a wise investment for anyone operating in a literary field, such as proofreaders, editors, copywriters and indexers.
The site features very highly in Google, Yahoo! and Bing search results for many relevant keywords. A business listing on a niche site will raise your online profiles and, in turn, increase your own website's rankings.
Members of the site also receive additional benefits, as outlined below – some of which you will not find on any other directories of this kind. Yet, and here's the best bit, our advertising rates are still much lower than many of our competitors, and we never charge our members commission fees for work gained via the site.
We have the following advertising options for you:

1. Standard Listing
For just £35 a year you can have a standard listing under our main category, Proofreaders / Editors. You will receive business leads every time a visitor uses our Get a Quote page and you can enhance your profile by getting positive reviews from customers. As the majority of leads we receive are proofreading/editing opportunities, our other categories cost just £15 per year for a standard listing. Please note that businesses listed in these categories do not receive leads via Get a Quote.
2. Category Featured Ad
For an extra £20 a year you can have a category featured listing under any category. You'll receive the same as above but with the added bonus of being featured above all other advertisers in your category when users search the site via category – and your listing will be highlighted so that it stands out from the crowd.

3. Sidebar Banner Ad
If you have a product or service that is relevant to our website but does not fit in one of the listing categories – such as software for proofreaders or accounting services for freelancers – you can buy premium advertising space in the form of a banner ad. For £200 per year you can have a 260 px (width) x 160 px (height) ad listed in the sidebar. Your advert will appear on all the main pages of the site, including the homepage.
4. Talk to us!
If there are other advertising options you're interested in discussing, talk to us – we are always open to new suggestions. Perhaps you'd like to sponsor the site or have a larger banner ad. Whatever it is, drop us an email, give us a call, have a live chat. We look forward to hearing from you!
Please note: Find a Proofreader no longer charges VAT.