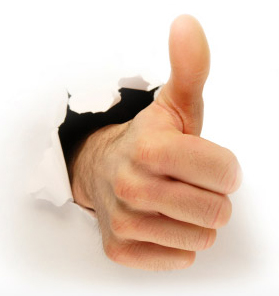 Anyone can claim to offer a great service, but at Find a Proofreader we believe it's fairer to let the customers do the talking. Here's a list of recent testimonials from our advertisers and end users. If you advertise on the site and are happy with the service, or if you've found a freelancer via us and were pleased with the process, please let us know so that we can add you to the page!
"An amazing service, I found a wonderful proofreader via the site and their service was the best value I have ever received."
Beatrice Barubay, Canada.
"I have found a proof reader. Many thanks to everyone who answered my enquiry. Very good service, quick and effective!"
Christopher Wallace, UK.
"Great system, quick and effective."
Daniel Allison, House of Legends, UK.
"I have been really pleased with Find A Proofreader, and have gained a few clients through it." – Kate Clark, UK
"The work I have secured through your website has allowed my business to grow. It's a great way to find new business and make contacts so thank you."
Lyndsay Hill, The Brown Fox Bureau, UK
"Adding my profile to 'Find a Proofreader' has proved to be the wisest business investment I have made. Within a matter of weeks, the advertisement had more than paid for itself. Since then, I have gained regular clients as a direct result of my entry in the directory, as well as taking on some interesting, one-off projects related to my specialisms. Creating and uploading a listing is simple and straightforward, and it is good to know that Nick and his team are there to answer any questions. I would strongly recommend 'Find a Proofreader' to any editorial freelancer who is serious about marketing their business in the most professional and effective way available."
Marion Adams – Proofreader, UK
"I just wanted to say a quick thanks for the service you are providing. I often miss out on jobs being in Australia but the few I have got have been great.  I remember one guy got my quote just after awarding his manuscript to another and so he emailed me later and asked if I would like to do another book for him.  I have now done three and he will be returning to me.
I also have my name down for university assignments and for a publishing house which helps disadvantaged people.  These are all contacts I would never have had the chance to get otherwise.
So, a very big thanks from this freelancer in Australia and keep up the good work."
Debbie, Get It Right Proofreading Services, Australia
"Thanks to my listing with you I have picked up two regular clients who are keeping me more than busy!"
Claire Mawdsley, UK
"Hi, thanks for your wonderful service. I have found what I want."
William Law, UK
"This service really works. I had 20+ quotes in under an hour. Thanks to all for replying."
Mr Kinrade, UK
"I just want to say a big THANK YOU for your superb service. You have assisted me in finding a proofreader and now I have found one."
Mariny Abdul Ghani, Malaysia
"Find a Proofreader is one of the best services of its kind, and it really helped me establish a client base when I started my proofreading business."  
Tim Rutherford-Johnson, Red Pen, Blue Pen, UK
"Find a Proofreader has quickly established itself as one of the most active directories for editorial freelancers. It's not unusual to get the opportunity to quote on a job for a prospective client several times a week, and sometimes several times a day."
Louise Harnby, Louise Harnby | Proofreader, UK
"I recently listed my business on 'Find a Proofreader'. The number of opportunities emailed to me is impressive. 'Find a Proofreader' has become the best-value-for-money site for listing an editing or proofreading business."
Wendy Monaghan, Wendy Monaghan Editing Services, Australia
"I have been registered with Find a Proofreader for just a few months, and I am delighted with the amount of work I have received through the service. It allows me to play to my strengths, which is always a bonus."
Ruth Durbridge, ProofRed, UK
"Within two days of signing up with Find a Proofreader, they had helped me land myself a proofreading job. They provide a helpful service for freelance proofreaders and it is more than worth the yearly fee. It's an excellent way of topping up your weekly workload or finding some part-time proofreading. I wouldn't hesitate to recommend the site to any other editors."
Caroline Tremble, CT Proofreading, UK
"For me, one of the most noticeable benefits of advertising my company on Find a Proofreader is that the directory feels live and current. We are listed on numerous directories that have all been of use for exposure, but they seem to give the advertiser nothing more for their money other than a standard listing and potential clients need choose who to contact. However, Find a Proofreader is regularly communicating with its advertisers – whether that's a request to quote on a job (so you only need to bid if you are available), an update on what's new on the website or articles of interest, not to mention the updates via Facebook and Twitter. This offers a far more superior service than other, more expensive, directories. I have every confidence that the team at Find a Proofreader will continue to grow and develop the website; they clearly understand what is involved in offering proofreading as a service and also website SEO and development."
Kelly Owen, Ultimate Proof Limited, UK
"Within a week of finishing my profile on Find a Proofreader, I was asked to carry out a job for which I had quoted. This resulted in a good fee many times the amount of the annual subscription, so you have one happy advertiser here! Nick and the team are obviously keeping on top of the marketing for us. This is a great service, and I'm glad it was recommended to me, and I believe my clients are as happy."
Johanna Robinson, Ascribe Editing, UK
"Listing my business on 'Find a Proofreader' was a great move as it's a really cost-effective way of generating business. It delivers a very efficient service with enquiries emailed through on a regular basis and I've been lucky enough to gain new customers as a result. Definitely one of the best marketing decisions I've made."
Chris Gorman, Chris Gorman Proofreading Service, UK
"The obvious financial benefits of my membership to Find a Proofreader have been two-fold: clients have contacted me via my listing on the Find a Proofreader site and I have gained new clients from the 'Get A Quote' system. However, other benefits have been more personal. Proofreading can be a lonely business but the site has enabled me to connect with other proofreading professionals for support and to create work-sharing arrangements, meaning that FaP is fast becoming an important part of my proofreading business."
Stephanie Hitch, Legal, Academic and Business Proofreader, UK
"I never hesitate in recommending Find a Proofreader to other freelances. Since registering, I have received direct offers of work from clients who have found me on the directory, as well as jobs from clients using the Get a Quote service. Furthermore, Nick and the team are friendly, approachable and clearly very knowledgeable about all aspects of freelancing. I have no doubt that this makes it an even more positive experience for freelances and potential clients – thank you, guys!"  
Sarah Nisbet, Inkshed Editorial, UK