Self-publishing (a guest blog by The Writers' House UK)
0
As we recently added the category of Publishing Services to the Find a Proofreader directory, we thought we'd ask our first advertiser in the category to write a guest blog about self-publishing. Claire and Rebecca of The Writers' House UK share their thoughts on this exciting, fast-growing industry.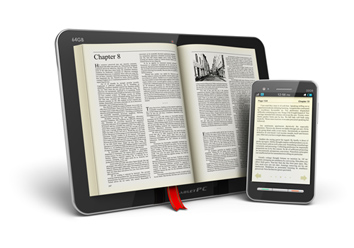 If you are on a budget, this option could well be for you. If you were to self-publish, it would mean that you would have to wear all sorts of different hats as you became:
an editor/proofreader
a designer
a media specialist
a computer expert
a marketing/PR consultant
a good people person/communicator
a printer/printing house
an agent and publisher
a warehouse stockist, distributor
a salesperson.
These days, there are all sorts of ways you can self-publish your book, including CreateSpace by Amazon, pnic.com in India if you want to break into the Apple market, and LuLu.com (a print-on-demand self-publishing website), amongst many others, where you can download your own manuscript and have it put into book format. Even Penguin now offer the option to self-publish. You can then sell it either in printed form or as an e-book through their site and/or through your own website. Check out our custom-built author websites with blogs for your very own website and to view sample websites of what yours could look like at www.writershouse.co.uk.

Previously, self-publishing had always been seen as a sign of desperation because you couldn't find an agent or publisher prepared to take it on, but times have definitely changed and these days it is the accepted norm. And with increasing access to the Internet and social media, the options are even more mind-blowing and authors are now moving towards self-publishing, bypassing conventional, tried-and-tested means.

There seems to be a general reluctance in today's market for publishing houses and agents to accept manuscripts from unknown authors. Publishers are extremely selective in what titles they are prepared to accept these days and so they tend to take only best-sellers, which include titles by Peter Andre or politicians, for example, or ones which have a guaranteed market for sales. This means that previously unpublished authors struggle to get their work noticed and they have a hard time breaking into the publishing world, unless they choose the self-publishing option. Either way, if you do decide to self-publish, you will need to bring your work up to a publishable standard by getting your work edited. For a bespoke proofreading and editing service, visit our website at www.writershouse.co.uk for further information.

The media are under the misguided, preconceived idea that no author should have to invest in their book. Self-publishing has been labelled 'vanity' publishing for many years now. Well, let us tell you who did it in the past: James Joyce, Deepak Chopra, Mark Twain, Virginia Wolff, e.e. cummings, Rudyard Kipling and Benjamin Franklin, perhaps the most surprising being Beatrix Potter.

So don't be disheartened and be prepared to persevere and to research different options. As Ray Bradbury once said: 'You fail only if you stop writing'. And as Frank Sinatra once said: 'The best revenge is massive success'.

At The Writers' House UK, we have three bespoke publishing services which can be tailor-made to suit individual needs and budgets. For more information, visit our website: www.writershouse.co.uk.

08/11/2012 | Admin